Remember when I shared about Dunkin' Donuts' branded paint a while back?
I am intrigued by the way brands sometimes push the envelope and enter into new territory even for a short period in order to expand and, ultimately, gain awareness, new customers and income. It's a curious endeavor that doesn't always pan out. Sometimes it leaves you scratching your head, but these branded Dunkin' Donuts tennis shoes, as part of a partnership with Saucony – both Boston-based brands – for the Boston Marathon, hit a chord with many people. When the sneaker first launched in 2018, it sold out.
Could it be because the shoe's design had strawberry-frosted donut medallions and Dunkin' coffee cups, packaged in a custom shoebox resembling Dunkin's donut box? Either way, it was a literal use of Dunkin's famous tagline: America runs on Dunkin'.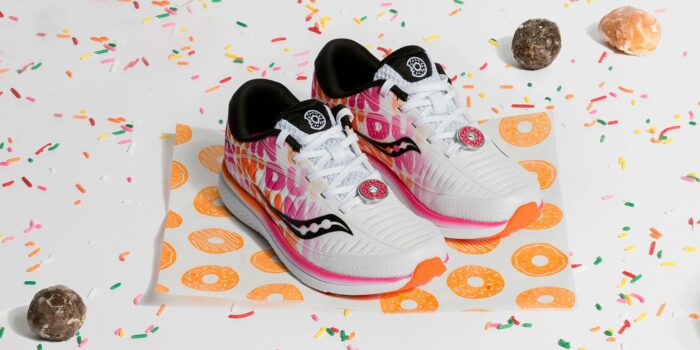 Image Credit: Dunkin' Donuts