My Team
I couldn't be more excited to introduce you to the two women who have been working behind the scenes with me.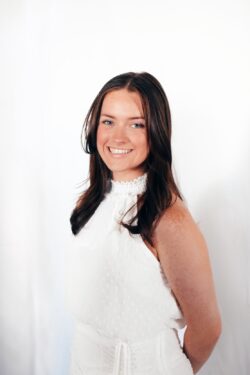 Caitlin McDonald is a fourth-year undergraduate student at the University of Georgia. She is studying Advertising in the Grady College of Journalism & Mass Communications with a minor in Sociology.
Caitlin is interested in going into the field of digital advertising and applying sociological thinking to this field, learning how the different factors of age, gender, race, and inequality affect advertising in a bigger societal context.
When not busy delving into the ins and outs of brand storytelling or creating images for graphic communication projects, Caitlin loves to spend time watching movies, reading about pop culture, and brushing up on a little bit of history trivia! She is extremely honored and grateful to be working alongside Stefanie and I in crafting BrandAlive's new voice and identity. She can't wait to see what comes to fruition!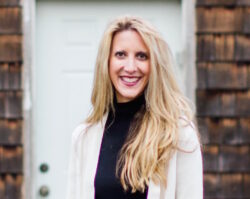 Stefanie Ellis is a fastidious editor, a nationally published food writer, a skilled cultivator of partnerships, a spokesperson and public speaker, an experienced crisis communicator, a digital marketer, an advertising veteran, a passionate environmental advocate and a Cordon Bleu-trained pastry chef.
Her writing has appeared in Saveur, The Washington Post, Eating Well, USA Today, VegNews, Northwest Travel & Life, Seattle magazine, the Seattle Times, the St. Louis Post-Dispatch, St. Louis magazine and more. Her professional experience includes working for a university, ad agency, Fortune 500 company and iconic nonprofit. Her freelance clients run the gamut from a cupcake shop and ductwork company to an NBA basketball pro and pain management doctor.
Ellis has earned several awards, including the Culinary Trust's patisserie scholarship to Le Cordon Bleu-London, offered to only one person in the world each year; the Fred Thompson Award for the Symposium for Professional Food Writers and the Greenbrier Scholarship (full tuition) for the Symposium for Professional Food Writers, where she competed among the country's finest food writers; and the Missouri Journalism Contest, where she earned first place for her piece on disabilities in the workplace. 
She was most recently the Associate Vice-President of Marketing for Girl Scouts of Western Washington, where she worked for the last 13 years, and now works full-time with PR and writing clients for her own company, Ellis PR. For more information, visit stefanieellis.com.